Who doesn't love the singer in a band? Most of the time, the lead singer is the voice (duh) and face of all the greatest bands. As much as I hate to admit that, for the most part, it's true.
My favorite type of singer would have to be the ones that sound the most unique, not necessarily the best singer. But, I think you don't have to have a great voice to be a great singer...just something different.
I made a short list of my favorite singers and why I like them. All of the singers are rock/alternative singers because that's all I ever listen to! Must expand my musical taste...
Steven Tyler of Aerosmith
Oh how I love Steven Tyler! He has a perfect voice for good old rock n' roll. To me, his voice is raspy and husky, yet smooth n' flowing. Also pretty clear...I can almost understand everything he sings in a song. I also enjoy his style and personalty...he sure has a lot of spunk!
-Best Songs-

Walk This Way

Dude (Looks Like a Lady)

Dream On

Love in an Elevator

Janie's Got a Gun Chad Kroeger of Nickelback
I just love how you can hear emotion in Chad Kroeger's voice. To tell you the truth, I would not even probably listen to Nickelback if it wasn't for him. I've seen Nickelback live in concert and Chad Kroeger sounds just as good live as he does on the radio.
-Best Songs-

Never Again

Figured You Out

Too Bad

Something in Your Mouth

Animals

Side of a Bullet

Someone That You're With

Shakin' Hands

Vince Neil of Mötley Crüe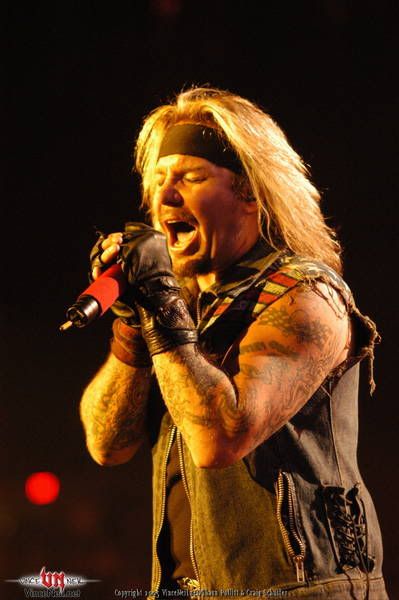 Vince Neil may not have the best voice in rock n'roll, but he does have one of the most unique. I absolutely love the whiny and high-pitch sounds in his voice. In Mötley Crüe's book,
The Dirt
, Vince said his voice sounds like "Rob Zander with his balls pinched." Interesting way of describing your own voice, but, it seems to hit the nail on the head.
-Best Songs-

Dr. Feelgood

Dancing on Glass

Shout at the Devil

Kickstart My Heart

Sticky Sweet

Rattlesnake Shake

Rock n' Roll Junkie

James Michael of Sixx: A.M.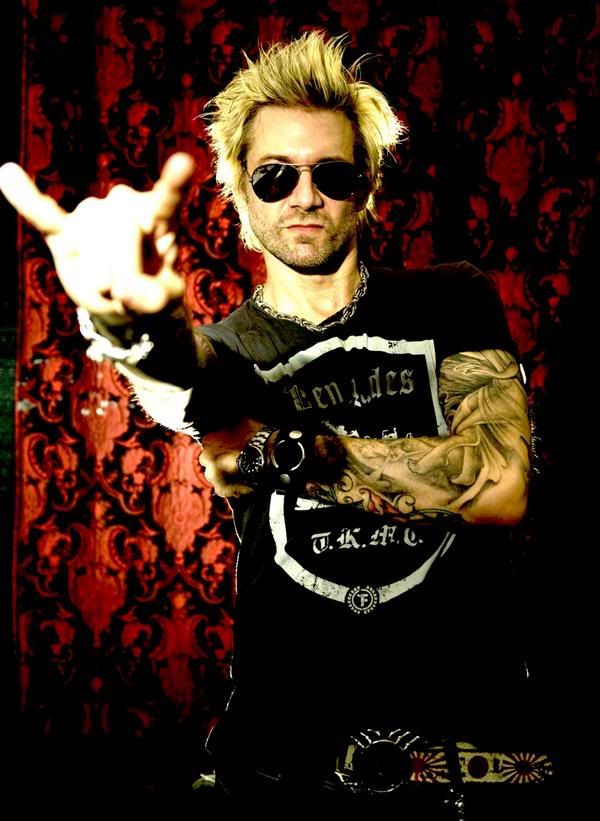 James Michael's voice sort of reminds me a lot of Chad Kroeger's. Like Chad Kroeger, he really knows how to put emotion in his voice. It's mainly sadness in
The Heroin Diaries Soundtrack
, but I'm sure he could make his voice sound anyway. On top of it all that, he has an incredibly powerful voice.
-Best Songs-

Life if Beautiful

Heart Failure

Girl With Golden Eyes

Van Nuys

Pray For Me

Austin Winkler of Hinder
Gravelly, raspy, and rough...that's the best way to describe Austin Winkler's voice. I first fell in love with his voice (and Hinder) back when I first heard
Lips of an Angel
on the radio a few years back. Hinder is another band I witnessed live in concert. He still impressed me!
-Best Songs-

Lips of an Angel

Get Stoned

Room 21

Better Than Me

Take it to the Limit
So, there you have it. Of course, my list of singers doesn't end there.
But, before I seal this with a kiss, let me ask you something: who is
your
favorite singer?
Sealed with a kiss...
~Raven